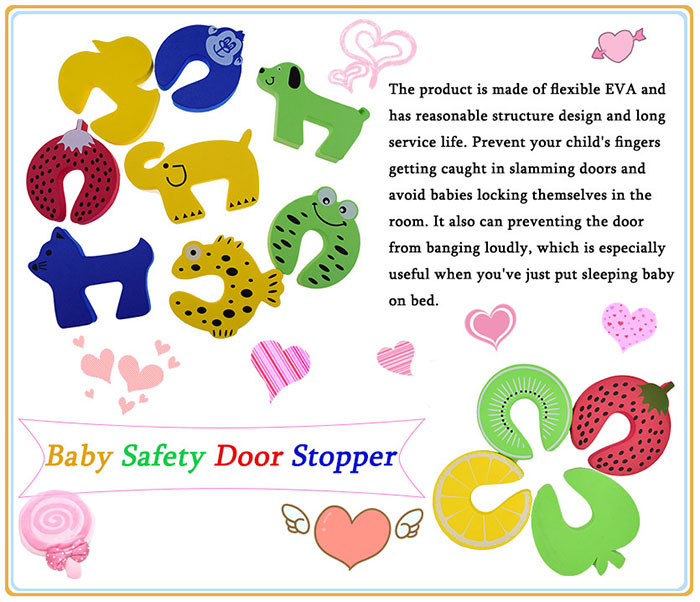 Features
1. Attaches to any door easily.
2. Helps prevent pinching fingers.
3. Soft flexible material.
Usage
1. Keeps the door in a particular position so that the child's fingers cannot be trapped in the area of the hinges
or at the part where the door closes.
2. Stop your door being slammed by a big gale, avoid a big noise, also could prevent a baby from locking in a door
while you are away from the room.
Product Pictures